More information about this butterfly on these sites:
During 2022 we monitored the presence of butterflies on the land of Forests From Farms.
Our observations regarding the Scarce Swallowtail :
We photographed this species for the very first time on the 7th of May. It was feeding on a cornus bush.
Later we saw it in our garden on a large thistle in June and in late summer we saw these butterflies quite regularly in larger numbers flying high in the trees.
First photographed 7th of May 2022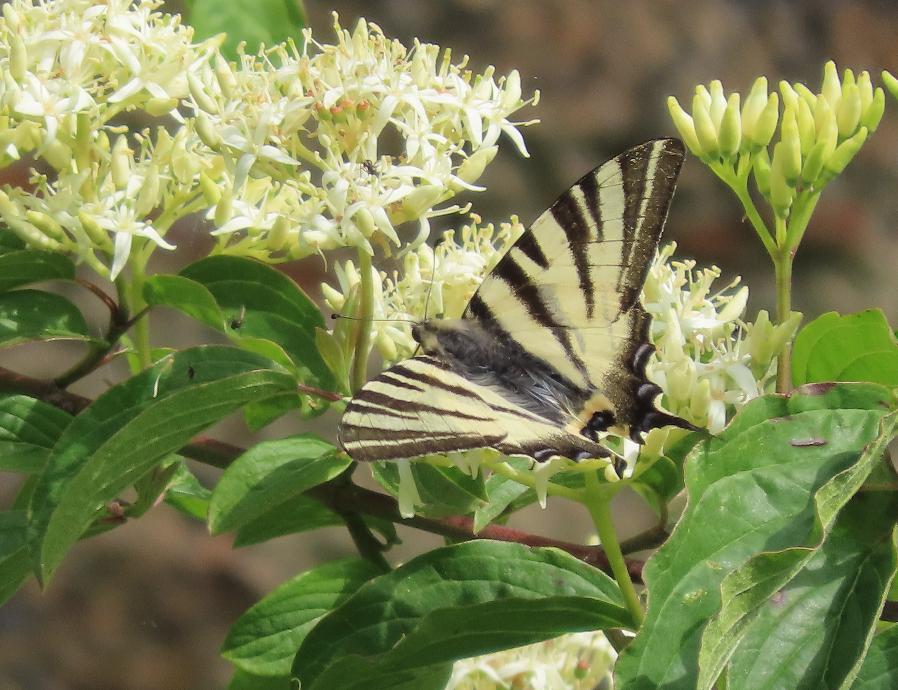 Photographs of 27 June 2022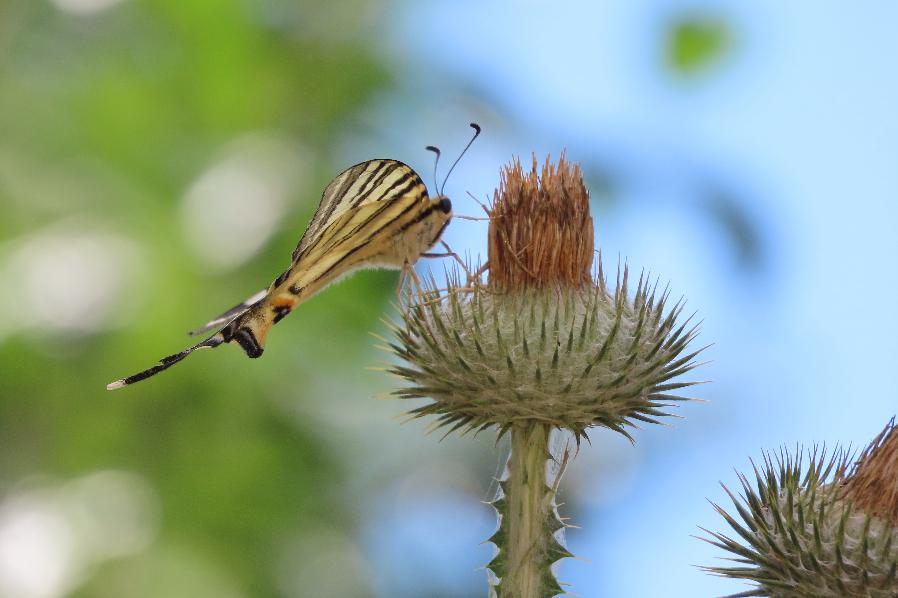 Photograph of 23 July 2022